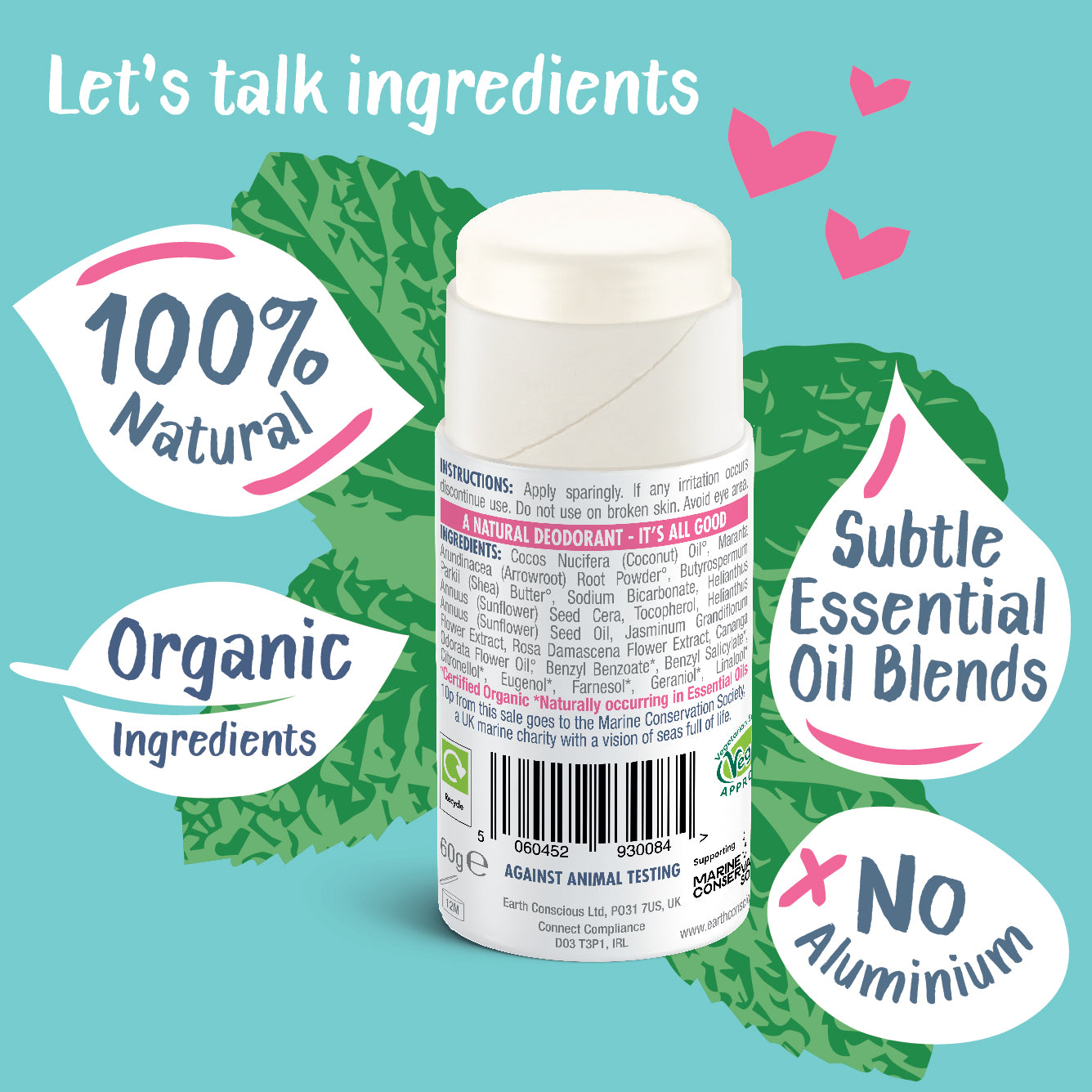 Best Organic Natural Deodorant that Works
The Earth Conscious Range of Organic Natural Deodorants are made from 100% Natural Ingredients using certified organic ingredients wherever applicable. It works effectively as an antibacterial deodorant focusing on eliminating body odour rather than stopping the natural and important bodily process of perspiration.
Deodorising Smell before it Happens
Body odour is the product of bacteria through perspiration so our organic deodorant works very hard in the first place by using antibacterial and anti-fungal ingredients that will work with your body naturally to prevent body odour forming. 
To do this we use the best natural and organic ingredients certified by the Soil Association where possible.
Fairtrade Organic Coconut Oil
Fairtrade Organic Coconut oil is a main ingredient in our organic deodorants, its naturally antibacterial and anti-fungal as well as being incredibly soothing to the skin. Coconut Oil is perfect for the delicate underarm area.

Sodium Bicarbonate another active main ingredient is powerful at keeping odour at bay all day long. Add these two important ingredients to the other nourishing natural ingredients within the formula and we really do have the best organic natural deodorant that works.