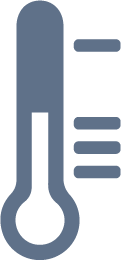 STORE AT: 21 degrees
To avoid over softening keep out of direct sunlight. In cold weather deodorant can become firm, to soften roll and warm between hands. (Or pop on radiator for a few minutes.)
STICK:
Push up from the base and softly apply to armpits.
TIN:
Scoop out a small amount, gently rub in to armpits.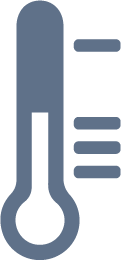 STORE AT: 21 degrees
To avoid over softening keep out of direct sunlight. In cold weather deodorant can become firm, to soften roll and warm between hands. (Or pop on radiator for a few minutes.)
STICK:
Push up from the base and softly apply to armpits.
TIN:
Scoop out a small amount, gently rub in to armpits.
100% Natural Ingredients

Plastic Free

No Aluminium Parabens or Carcinogens

Biodegradable Recyclable Packaging

Vegan Friendly

Cruelty Free
INGREDIENTS
ºCertified Organic Soil Association
Love & Care

Our secret ingredients
Not Tested on Animals…Ever
Suitable for Vegans

No Nasties

We believe in being kind to your skin

ºCoconut Oil

Anti-bacterial and anti-fungal, coconut oil is also incredibly soothing and keeps your skin moisturised

Sunflower Wax

This wax, from the seed of the Sunflower, is rich in Vitamin A, E and essential fatty acids: it promotes skin health and eliminates bacteria

ºShea Butter

From the nuts of the Shea Tree, Shea Butter is full of essential fatty acids and vitamins A, E and F. Highly moisturising and nourishing for your skin

Sodium Bicarbonate

Nicer than it sounds - natural, edible, antibacterial and absorbent. It's also very powerful keeping odour at bay

Jojoba Wax

From the seed of the Jojoba bush, Jojoba wax esters are non-allergenic and naturally anti-bacterial. They don't clog your pores and can balance oil production in your skin

ºArrowroot Powder

Another edible flour that is incredibly absorbent and helps keep your armpits dry

Vitamin E

An extra shot of Vitamin E with antioxidant and skin conditioning properties fights against the destructive effects of free radicals

Essential Oils

The purest oils give a light fragrance you won't find overpowering
MADE ON THE ISLE OF WIGHT…
with quality ingredients, our production team maintain very high standards for your protection. We keep a check on our formulas so you have the best product that also respects the environment. Regular quality control ensures our products retain consistency over their lifetime.
You can be confident that our natural deodorants comply with all required testing for a cosmetic product and hold the relevant safety certificates. Our product registration and labelling conform to legal standards.