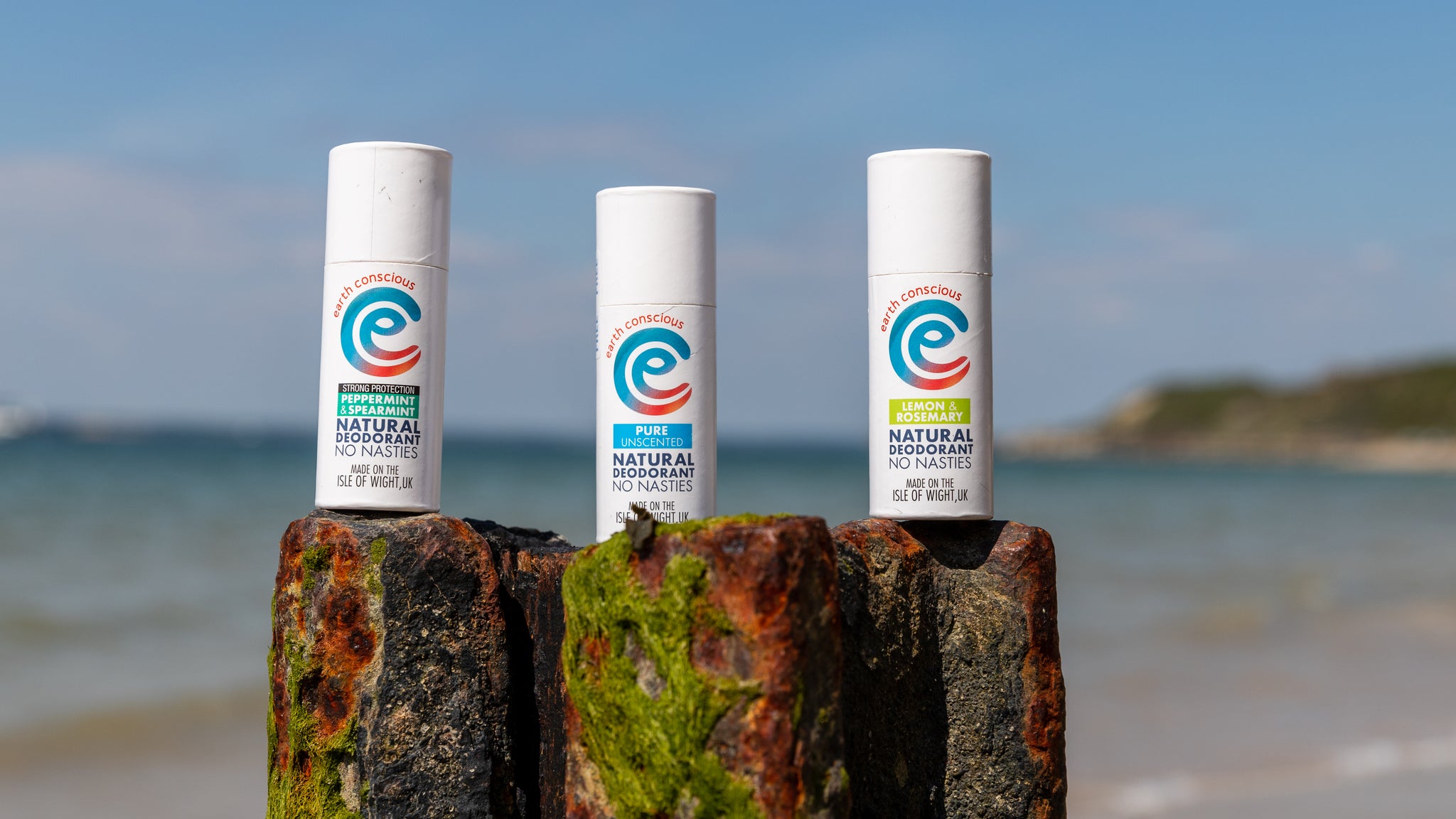 Earth Conscious Natural Deodorant Stick is Here!
How it all began...
The Earth Conscious Natural Deodorant began with our cream paste formula packaged in a handy tin with a screw lid that travels well. We started with our Lavender scent and have increased the range to include other scents as well as unscented. The formula is proven to work thousands of times over and our Natural Deodorant has won several awards.
Applying deodorant with fingers may still be a relatively new and odd concept for some people and for others it already feels like second nature. In the interests of supporting convenience without compromising on our natural ingredients or plastic free packaging we have created the Earth Conscious Natural Deodorant Stick.
Both the Tin and the Stick formulas are as effective as one another and are based around very similar ingredients. The difference is really in the application method.
The Earth Conscious Natural Deodorant stick is still made using 100% natural ingredients, organic wherever possible. We continue to use essential oils for subtle fragrance - still no synthetics. The cardboard tube keeps us firmly as a plastic free brand and our postal packaging remains plastic free too.
The Stick formula will still work in the same way as the tin formula with the natural anti-bacterial properties working to combat body odour all day long, you'll just apply it directly from the tube, its that simple.

Your Natural Deodorant stick is handmade and will look like a natural product should, imperfectly perfect. Made in small batches in order that we bring you the freshest products.
We expect our Natural Deodorant to be as popular as the rest of our range and will endeavour to offer new scents in the future.
We will of course continue to improve wherever we can. In the meantime, we continue to pride ourselves on remaining natural, effective, plastic free and keeping our prices affordable and accessible to all. The tins remain at £5-£6 and will last on average 3 months often a lot longer. The Stick is priced at £8 and we expect it to last on average on par with the tin.
As with the tins, 10p from the sale of every deodorant stick will go to the Marine Conservation Society, the UK charity for the protection of our seas, shores and wildlife. www.mcsuk.org