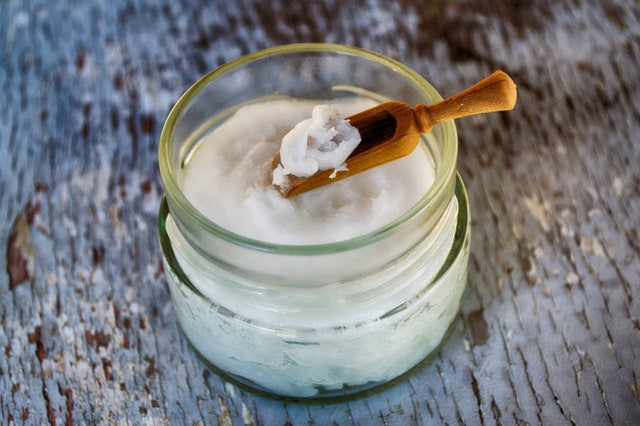 The Whys and Why Nots of our Natural Deodorant Ingredients
We select our Earth Conscious Natural Deodorant ingredients with an amazing amount of scrutiny! We constantly review the few ingredients that we do use and assess our feelings about the other options out there. If we are as happy as can be that an ingredient is safe for the body then we will consider using it.
Back in 2014, where our journey began in deodorant testing, we wanted to make sure that we could produce a product that worked effectively and that was made with natural ingredients. We wanted to create a product that would encourage all those using antiperspirants to make the switch over to natural deodorant. We knew it would be a challenge, change doesn't come easy, but we are so happy with how far we have come!
Also topping our ingredient scrutiny list is that each ingredient needs to have no threat on marine life or the earth as a whole once it's washed away down your drain. So this is always in our mind when we are formulating. 
If you want to know more about our packaging and why we choose what we choose then this is the post for you. What Packaging Is Best?
Natural Deodorant Ingredients that we use
Fairtrade Certified Organic Coconut Oil
Universally used for so many purposes, our certified organic coconut oil keeps our armpits moisturised and has its own unique deodorising properties. There are good nutrients in there for the body and skin and it's safe for marine life when washed away. 
Organic Shea Butter
Shea butter helps create a lush creaminess to your deodorant and along with some natural wax helps give it that texture which makes it pleasant to apply and practical to carry around. We love working with this rich ingredient and our shea butter is Soil Association certified organic.
Bicarbonate of Soda
Edible and deodorising, bicarbonate of soda does an amazing job of stopping that body odour smell. It's natural ph level means too much can cause irritation to those with sensitive skin. We balance it out with our other ingredients, and only use as much as needed to keep you smelling fresh. However, if you really need an extra kick we add a bit more in our Strong Protection range. We're as happy as we can be that there's no problem with bicarb being in the body and it won't harm our seas and waters.
Organic Arrowroot Powder 
Arrowroot powder comes from the root of a starchy plant grown in warm climates. It is ground into a flour, and is used for cooking in many cultures. We use this totally edible flour to provide some stability and consistency to our deodorants, plus it helps keep your underarms dry with it's absorbent properties. 
Organic Essential Oils
We only use essential oils to fragrance our deodorants as we believe these to be the most natural way to provide you with subtle scent for your deodorant. In addition to their beautiful fragrance, essential oils also provide many amazing benefits, such as being calming or invigorating for the body and mind. Many of the essential oils used in our deodorants have antibacterial and antimicrobial properties which makes them an all round powerful ingredient. 
Wax
We use a variety of vegan waxes, made from vegetable products including sunflower seeds. Our waxes provide our product with the stability that they need for you to be able to carry them around with you, plus they provide a lovely smooth texture to both our stick deodorants and our deodorant balms. All of the waxes that we use are palm free and palm derivative free. 
Natural Deodorant Ingredients that we don't use
Parfum/Synthetic Fragrance 
We don't use synthetic fragrances in any of our products. Firstly, as we said above, we love the benefits that essential oils give to us as whole bodies, and we love working with them. Secondly, synthetic fragrances (often labelled as "parfum" or "natural fragrance") can be irritating for some people, and we don't feel safe in using it regarding it's toxicity levels. 
Aluminium
Aluminium is a common ingredient added into antiperspirant deodorants, it is used for it's perspiration stopping properties as it gets into the ducts and blocks sweat. We don't use aluminium in our deodorants as we are not happy with putting aluminium into the body. And we also don't believe that blocking sweat ducts is a good idea. 
Palm Oil
Due to the mass deforestation and loss of habitat to so many animals caused by palm oil plantations, we do not use palm oil in any of our products. We are also sure to make certain that none of our ingredients contain palm oil derivatives. Palm oil makes a readily available and usually cheap product, but it is not something we will consider using.