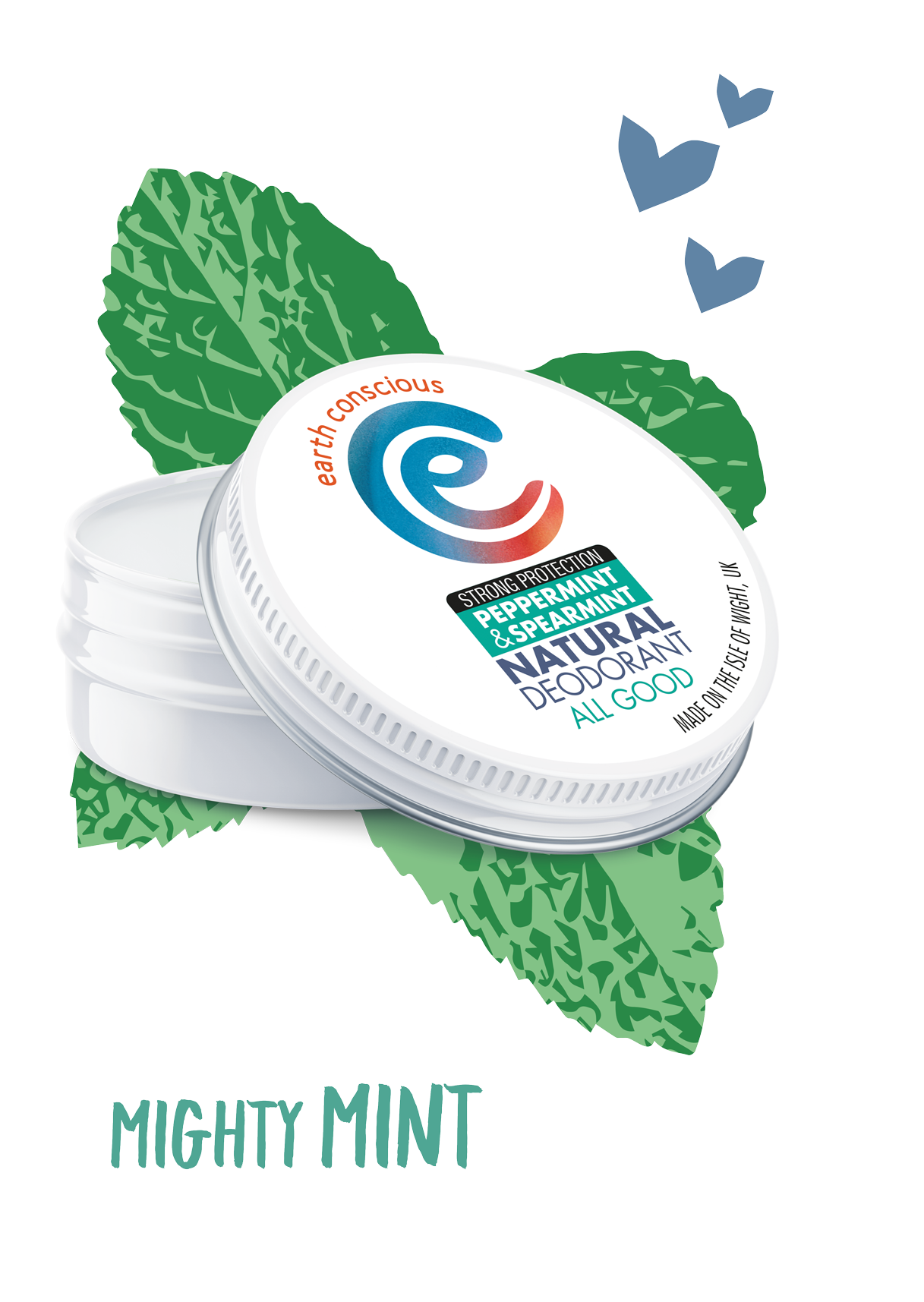 Discover the Most Effective UK Natural Deodorant
In a world where we're increasingly conscious of what we put into and onto our bodies, the search for the perfect natural deodorant is on the rise. People in the UK and beyond are ditching the chemical-laden options and turning to products that are not only effective but also gentle on their skin and the environment.

If you're on a mission to find the most effective natural deodorant in the UK, look no further our range of deodorants here at Earth Conscious.

We began in 2014 with our Lavender & Tea Tree Deodorant and it remains a go-to choice for many of our loyal customers. 
1. All-Natural Ingredients:
Earth Conscious natural deodorants use only the finest natural ingredients. You won't find any harsh chemicals, parabens, or synthetic fragrances in our formulations. Instead, we rely on the power of nature to keep you feeling fresh all day long. Ingredients like coconut oil, shea butter, and essential oils create a gentle yet effective shield against odour and moisture.
2. Long-Lasting Protection:
Effective natural deodorants can be hard to come by, which is why we set out to create a range in the first place! Our deodorants offer long-lasting protection without compromising on your health or the environment. Whether you're heading to a high-stress meeting or an intense workout, we have you covered. 
3. Unique Scent Varieties:
Earth Conscious knows that smelling good is just as important as feeling fresh. That's why they offer a wide range of unique scent varieties to suit your preferences. From lavender and tea tree for a calming aroma to citrus and mint for an energising burst, you're sure to find a scent that resonates with you. Say goodbye to synthetic fragrances and hello to nature's own perfume.
4. Eco-Friendly Packaging:
Being Earth-conscious isn't just about what's inside the product; it's also about the packaging. We take our commitment to the environment seriously. Their deodorants come in plastic-free recyclable packaging, reducing the impact on our planet. When you choose Earth Conscious, you're making a choice that's good for you and good for Mother Earth.
5. Vegan & Cruelty-Free:
Earth Conscious products are vegan friendly and cruelty-free. They are proudly committed to not testing on animals, ensuring that their deodorants align with your ethical values.
6. Easy Application:
Earth Conscious natural deodorants are user-friendly. The balm format makes application a breeze. Simply scoop a small amount onto your fingertips and gently massage it into your underarms. It melts into your skin, leaving no sticky residue behind.
Conclusion:
If you're in search of the most effective natural deodorant in the UK that also aligns with your eco-conscious values, Earth Conscious may well be the answer!