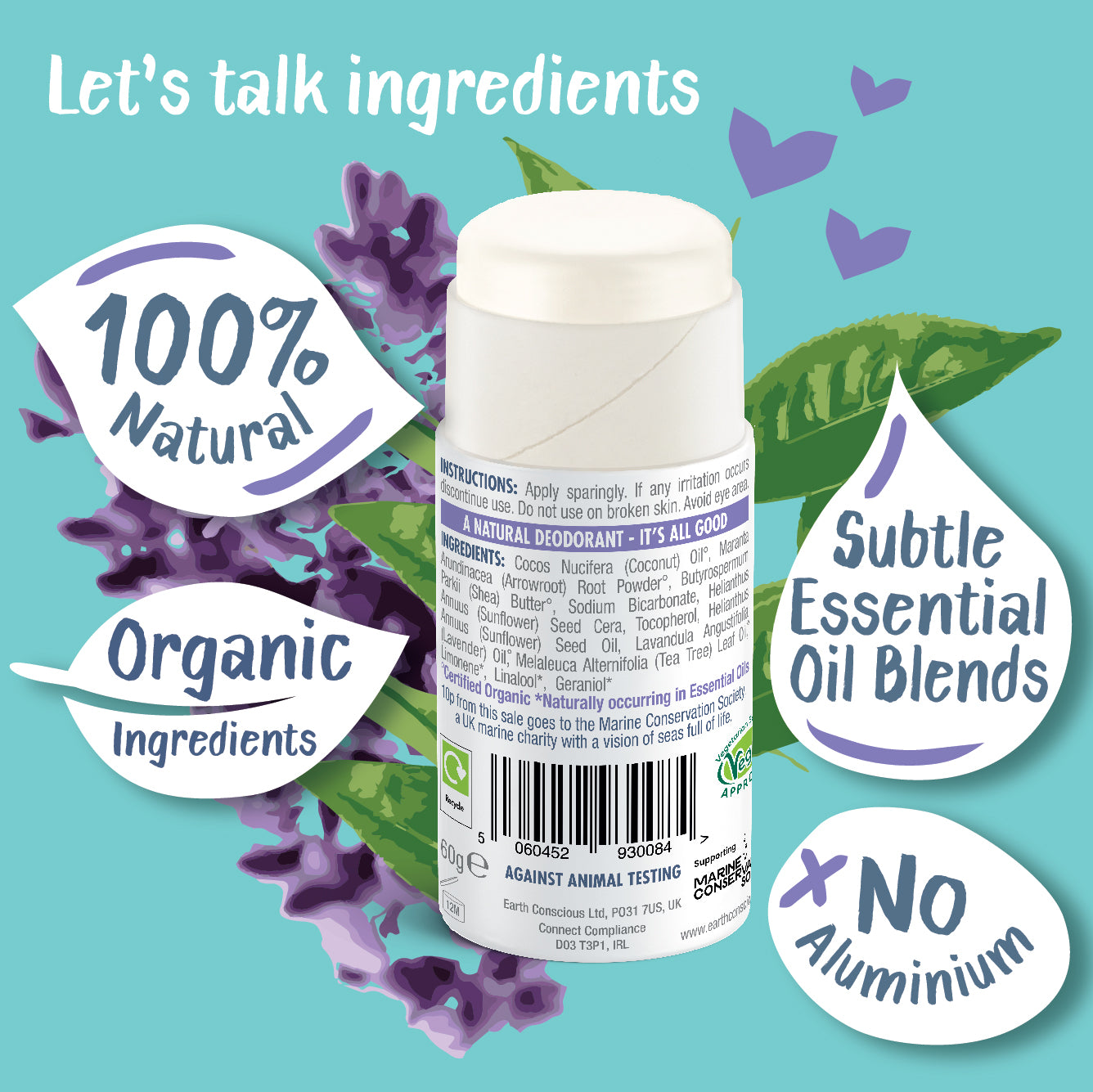 Tips for Switching to a Natural Deodorant
Have you been thinking about making a switch to a natural deodorant or perhaps you've made the switch already?
Here are our top tips for switching to a Natural Deodorant and getting the best results from your product.

The Best Way to Apply Natural Deodorant
CLEAN SKIN - Natural Deodorant is best applied to freshly washed underarms. Washing thoroughly will help to eliminate bacteria setting you up for a fresh application of natural deodorant that will keep you free from body odour for the rest of the day.  
LESS REALLY IS MORE - Whether your preference is our Natural Deodorant Balm applied using fingers from the tin or a couple of swipes from our Natural Deodorant Stick or Natural Deodorant Bar, you really don't need to smother your armpits in product. A little goes a very long way. 
RUB IT IN - Use your fingers in a circular motion to warm up the balm before applying to skin. Your fingers will allow greater coverage of your underarm area.
If you're a stick or a Bare Bar lover then a couple of swipes is all that is required but feel free to rub in with fingers for extra coverage.
Ensuring your deodorant is rubbed in properly will not only help moisturise your skin but will prevent any excess getting on to clothing.
STAY DRY - Recognise that your aluminium free deodorant is different from antiperspirant and whilst your natural deodorant will stop you smelling it will not prevent you sweating. If on those days that are just more sweaty than others e.g exercise sessions, hormones, spicy foods, heatwaves, be sure to wick away any moisture from your armpit area. Keeping your underarms dry will help to prevent sweat rash that can often cause irritation.
Caring for Your Natural Deodorant
Your Earth Conscious Natural Deodorant has been lovingly made using natural and organic ingredients designed to look after your skin whilst keeping you smelling fresh.
Keep lids on your products to prevent them drying out. Store at around 21 degrees to keep them ready to use. Keep out of direct sunlight.